Precious Time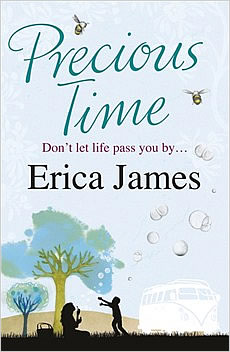 In order to spend more time with her four-year-old son Ned, Clara Costello trades in her secure, well-paid job and two-seater sports car for a camper van called Winnie, and sets off in search of adventure. Of course, her friends and family think she's gone mad.
But when they arrive in Deaconsbridge, a small market town on the edge of the Peak District, Clara and Ned become drawn into the lives of the locals. Two in particular seem destined to get under Clara's skin: Gabriel Liberty, a cranky widower who terrifies his family; and Archie Merryman, a local dealer in second-hand furniture, who possesses a heart of gold.
Then Clara finds herself having to confront a dilemma much closer to home, and one she had hoped she would never have to face ...
Published by Orion Books in 2011. View online retailer buying links.
Ask for it at your local bookshop
ISBN: 9780752883427