Garden Makeover, Before and After...
The following photos show my garden as it was when I moved here in June 2018. Everything was very overgrown and given the hot weather of that summer, the grass was in a terrible state.
The garden is divided into four distinct areas – a lower garden, an upper area and two courtyards. This photo shows the lower garden, complete with decking which was dangerously rotten in places. I say "dangerously" because beneath the decking is a twenty-foot drop to the brook that runs through the village. The rotten wood has since been replaced with black composite decking and is a great improvement. It's also very safe!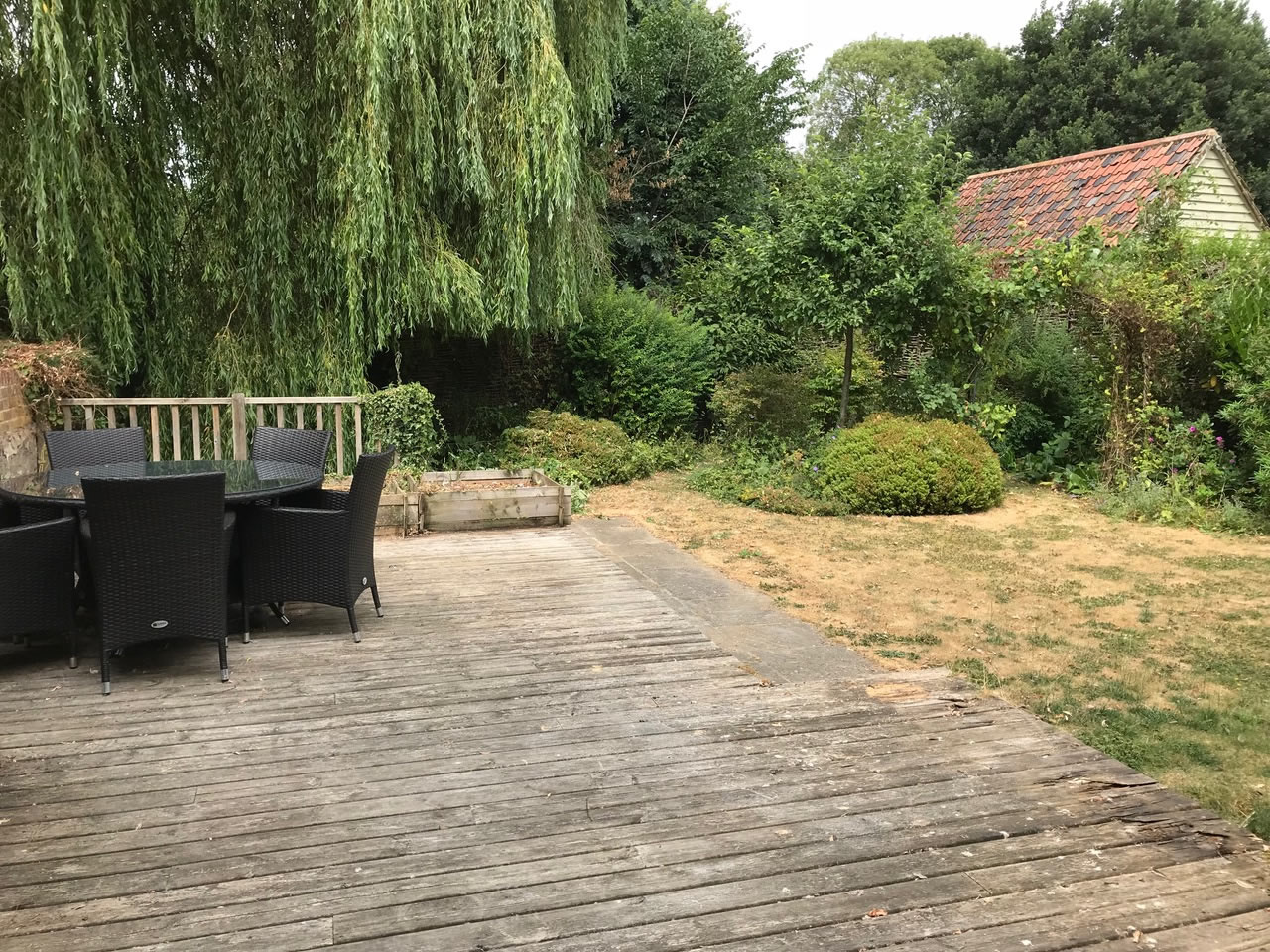 This photo shows the upper garden with the neighbouring willow tree overhanging much of space. The tree has since been cut back on my side and has made a big difference. I now have a summerhouse in that area, which is a lovely addition to the garden.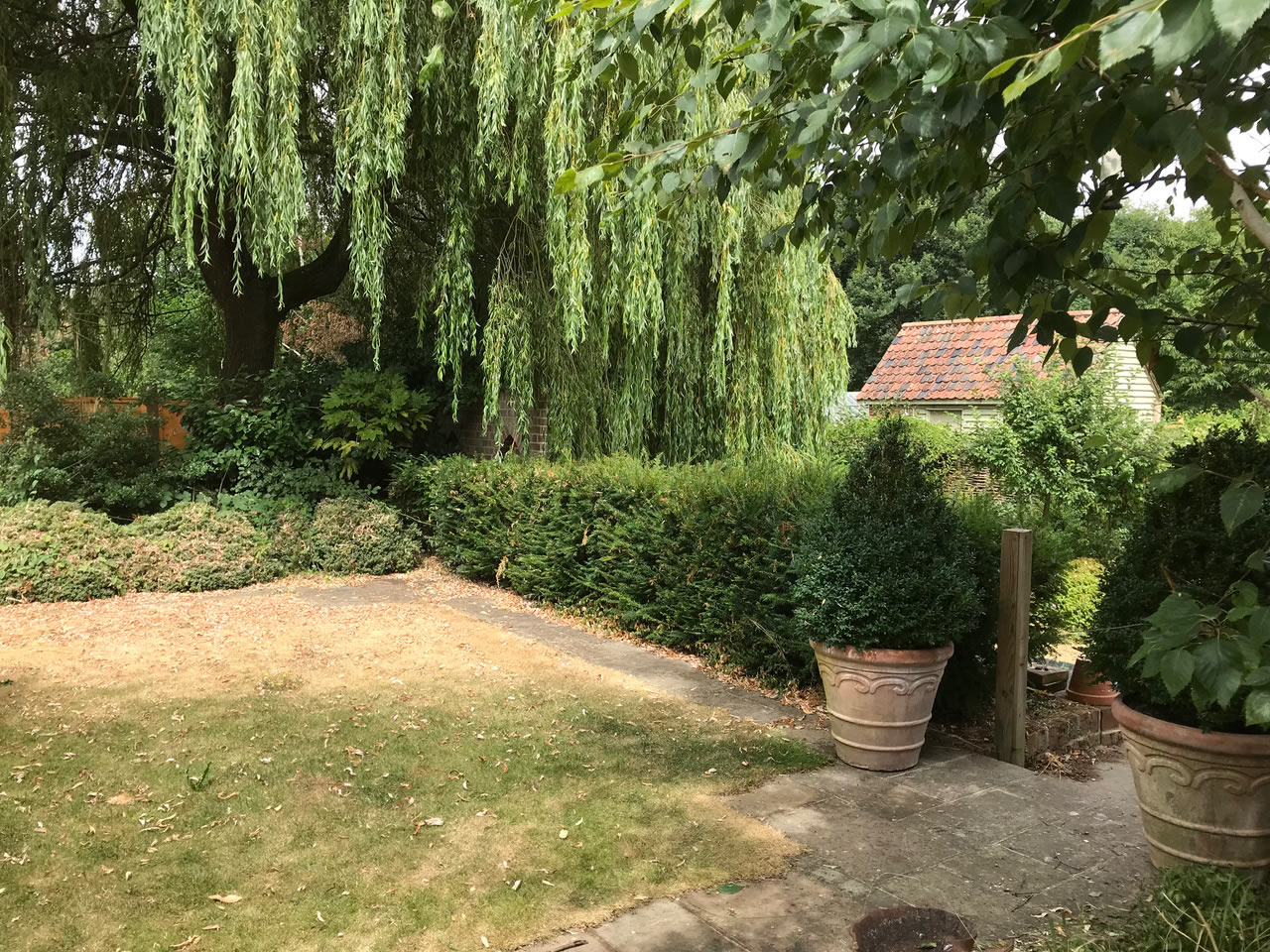 This is one of the courtyard areas as it was and before I filled it with container grown trees and plants.
The Makeover Begins!
Most gardeners will say that you must live with a garden for up to a year before changing anything as you need to see what's growing there already. But I'm not patient enough to do that, I'm always itching to crack on and start work on the vision I have in my head for how I want the garden to look. Many of my ideas came from Instagram and the gardeners I followed. For anyone taking on a new garden and looking for inspiration, Instagram is a brilliant source of information and ideas.
In this photo you can see how much was stripped back. I had a gardener who helped me do this over several months, for which I am most grateful. Together we reshaped the borders and then made a start on the planting, which is always an exciting time for me.
The following photos show planting well under way.
There's no such thing as the "finished result" with a garden for me because it's forever evolving, and to be honest, some ideas work, and some don't. But if something doesn't work, I don't regard it as a failure, I prefer to see it as an opportunity to try something new.
These photos show the garden as it is now and I think you'll agree, it's quite a transformation.
The courtyard area which my study overlooks is one of my favourite spots in the garden, I think of it as an oasis of quiet calm. It has a shady side and a very sunny side and is jam-packed full of container grown acers, hydrangeas and hostas, as well as sweet peas, tomato and gherkin plants in the summer.
Follow Erica on Social Media