Letters from the Past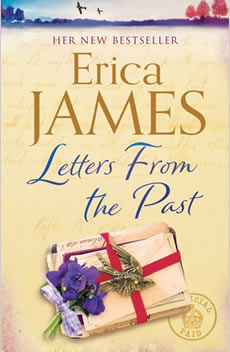 It's the autumn of 1962 in the idyllic Suffolk village of Melstead St Mary. Evelyn Devereux's husband Kit is planning their 20th wedding anniversary party. But as they prepare to celebrate, Evelyn receives an anonymous letter that threatens to unravel the secrets she's kept hidden for many years – secrets that reach back to the war and her days at Bletchley Park.
Evelyn's sister-in-law, Hope, has brought joy to countless children with her bestselling books, but despite having a loving husband and caring family, happiness has never come easily to her. Then in an instant her fragile world is turned upside down when she too receives an anonymous letter.
Meanwhile, in the sun-baked desert of Palm Springs, Romily Devereux-Temple, crime-writer and former ATA pilot, is homesick for her beloved Island House, where she's saved the day more times than she can count. On her return home, and shocked to learn what has been going on in her absence, she finds herself reluctantly confronting a secret she's kept hidden for a very long time. Once again Romily is challenged to save the day and hold the family together. Can she do it, and maybe seize some happiness for herself at the same time?
Published by Orion Books in Hardback and eBook in 2020 and in Paperback in 2021. View online retailer buying links.

Ask for it at your local bookshop
Hardback ISBN: 9781409173854
Paperback ISBN-13: 9781409173878
Letters from the Past is also available in Audio Book
Narrated by: Jemma Redgrave
Length: 13 hours and 30 minutes
Unabridged
Listen to an extract and buy on Audible
.